2019 Art Contest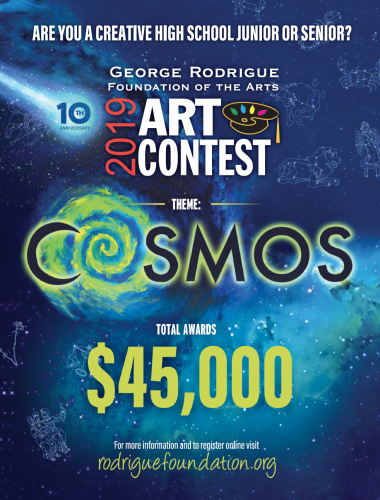 What stories did our ancestors create by interpreting the skies?
What is our place in the cosmos?
What do you see when you look up at the universe?
What have we discovered, and what else might be out there?
About the Art Contest
The Annual Scholarship Art Contest is a unique way for us to honor the legacy of George Rodrigue while celebrating the talent and creativity of Louisiana high school students. Since the first Art Contest in 2010, GRFA has awarded over $400,000 in college scholarships through this program, providing much-needed financial support for young people pursuing higher education.
This visual arts competition encourages individual participation in the arts and is open to all Louisiana high school juniors and seniors, regardless of grade point average or intended college major. Students from public, private, charter, and home schools are invited to enter.
Check out the gallery below to view the winners and results of our 2019 Scholarship Art Contest! You can also view the 2019 Scholarship Art Contest Student Exhibition in person at the Alexandria Museum of Art Saturday, July 7th - Saturday, August 17th. 
Since the beginning of time, humans have marveled at the heavenly wonders above us, with nearly every culture creating stories and theories to explain the cosmos. In modern times, we now have the technology to touch the stars and explore the vastness in ways our ancestors could only dream of.
For artist George Rodrigue, the cosmos was a constant source of inspiration. During his decades-long career, Rodrigue interpreted his fascination with the universe through the swirl (or spiral) symbol, which embodied the intangible concepts of hope, creativity, energy, and infinity.
In 2019, the George Rodrigue Foundation of the Arts invited Louisiana high school juniors and seniors to explore the wonder, discovery, and mystery of the cosmos through an original work of art. We invite students to address any of the questions to the left through their art, or they can interpret the theme in their own unique way.
On Saturday, March 30th 2019,  a group of 17 finalists shared $46,500 in college scholarships. The 17 winning entries will travel on public view for one year as an exhibition at museums and cultural venues across Louisiana.
The 17 finalists were selected by the following statewide panel of first round judges:
Misty Taylor - Collections and Exhibitions Manager, ULL Hilliard Museum, Lafayette, LA
Kay LaFrance - Curator, Old Post Office Museum, Winnsboro, LA
Devin Morgan - Interim Director, Imperial Calcasieu Museum, Lake Charles, LA
Megan Valentine - Curator and Resgistrar, Alexandria Museum of Art, Alexandria, LA
Jill Hackney - Visual Artist, Baton Rouge, LA
Emily Feazel - Designer, Exhibits and Events, R.W. Norton Gallery, Shreveport, LA
Janet Wolfe - Artist and Educator, Louisiana A+ Schools Teaching Fellow, Shreveport, LA
Dana Holland-Beickert - Curator of Exhibitions, Rodrigue Studios, New Orleans, LA
Gustave Blache III - Visual Artist, New Orleans, LA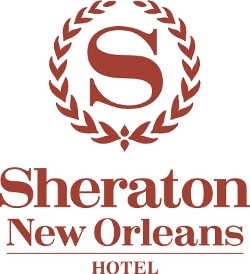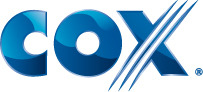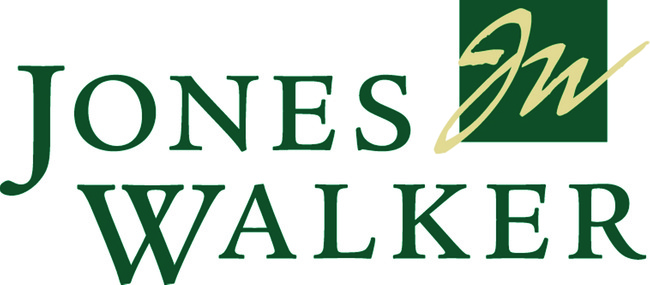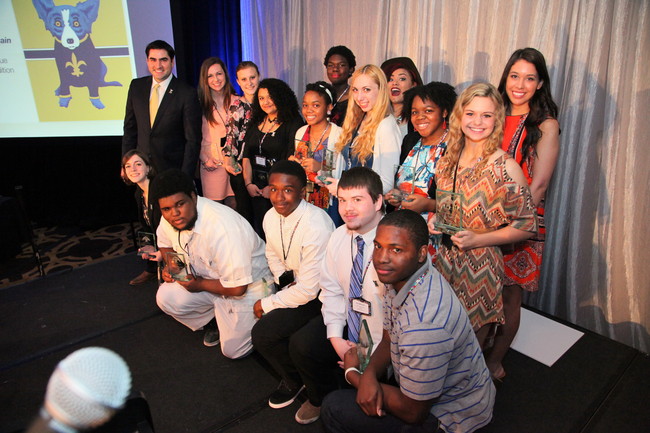 Impact of Our Program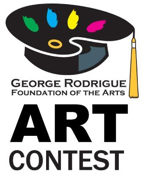 $407,000
in scholarships awarded
4,800
students participated