Scholarship Art Contest Exhibit
Each year, the winning artwork for the Scholarship Art Contest travels the state as a special exhibition featured at museums and cultural institutions. The Art Contest brings together finalists from across Louisiana, and this touring exhibit is an opportunity for us to celebrate our student artists within their own communities. Visit our Calendar to view the exhibition schedule.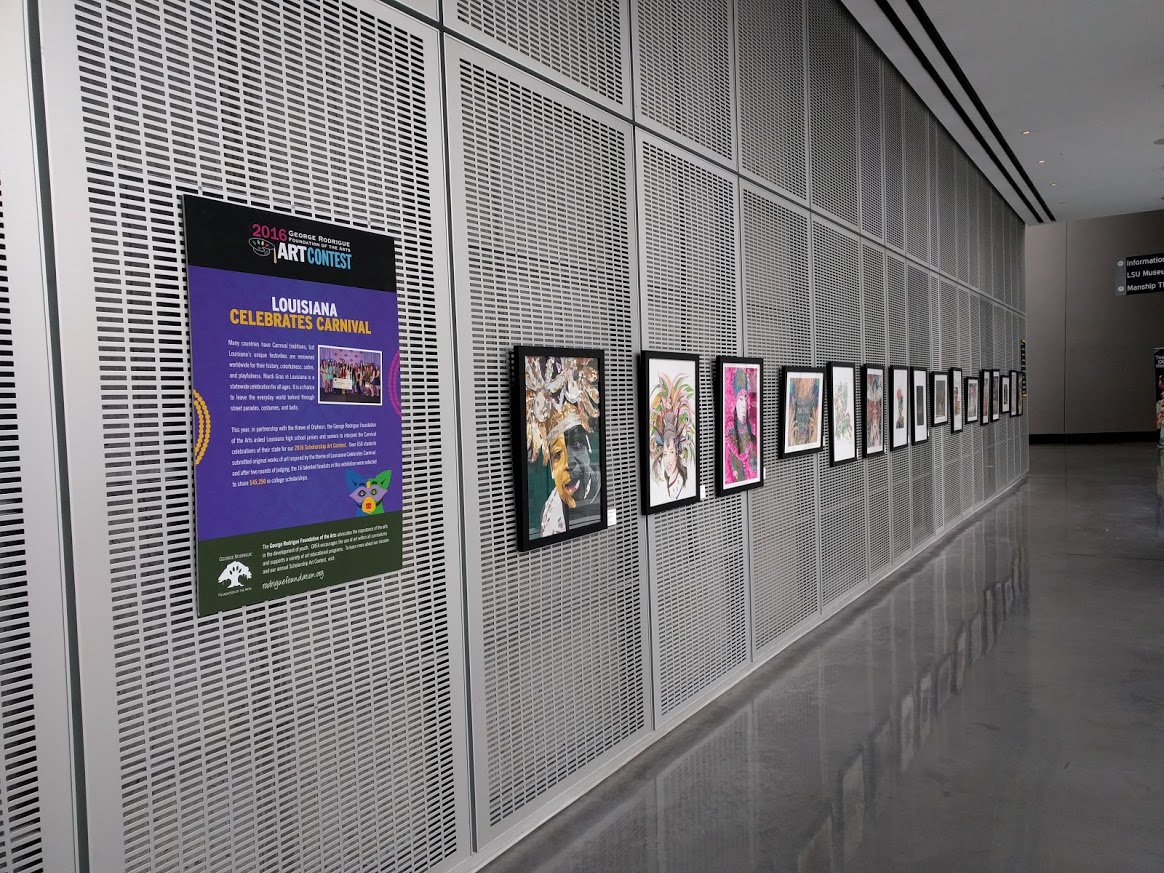 GRFA is especially grateful to the following partner institutions for displaying the Art Contest exhibit:
Alexandria Museum of Art
Alexandria, LA
R.W. Norton Art Gallery
Shreveport, LA
Imperial Calcasieu Museum
Lake Charles, LA
Paul and Lulu Hilliard University Art Museum
Lafayette, LA
Shaw Center for the Arts
Baton Rouge, LA
Old Post Office Museum
Winnsboro, LA
Ogden Museum of Southern Art
New Orleans, LA
Hunter Sloan: Good Night NYC
On August 4, 2018, GRFA opened Hunter Sloan: Good Night NYC, a special solo exhibition featuring the photography of a finalist from our 2014 Scholarship Art Contest. Sloan began the Good Night NYC series to playfully capture New York commuters who fell asleep on the subway, yet seemed to always wake up before their stop. As this series progressed, Sloan turned his camera to another segment of subway riders: the many homeless individuals who depended upon the subway to escape the brutal winter. What began as a tongue-in-cheek documentary series became a visual exploration of human vulnerability and fortitude.  On view at GRFA for August 3 - 20, 2018.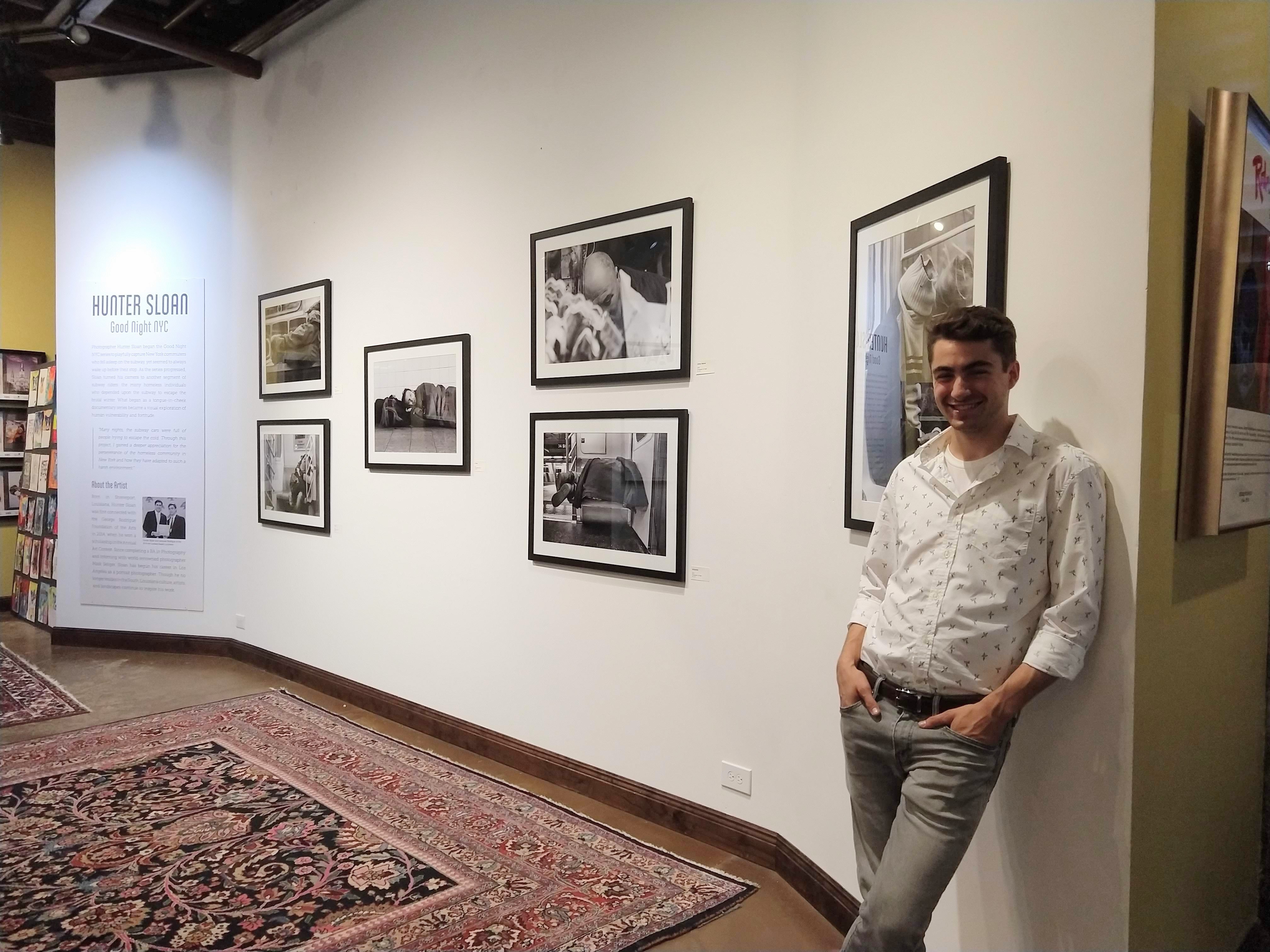 Cayla Zeek: Ever-Changing Sentiment
On August 5, 2017, GRFA presented Cayla Zeek: Ever-Changing Sentiment, a special solo exhibition featuring a finalist from our 2010 Scholarship Art Contest. Since then, Zeek has embarked on a career as a professional artist and illustrator. This exhibition of original paintings and mixed media works explores the themes of grief, transformation, liberation, and self-acceptance. On view through September 15, 2017.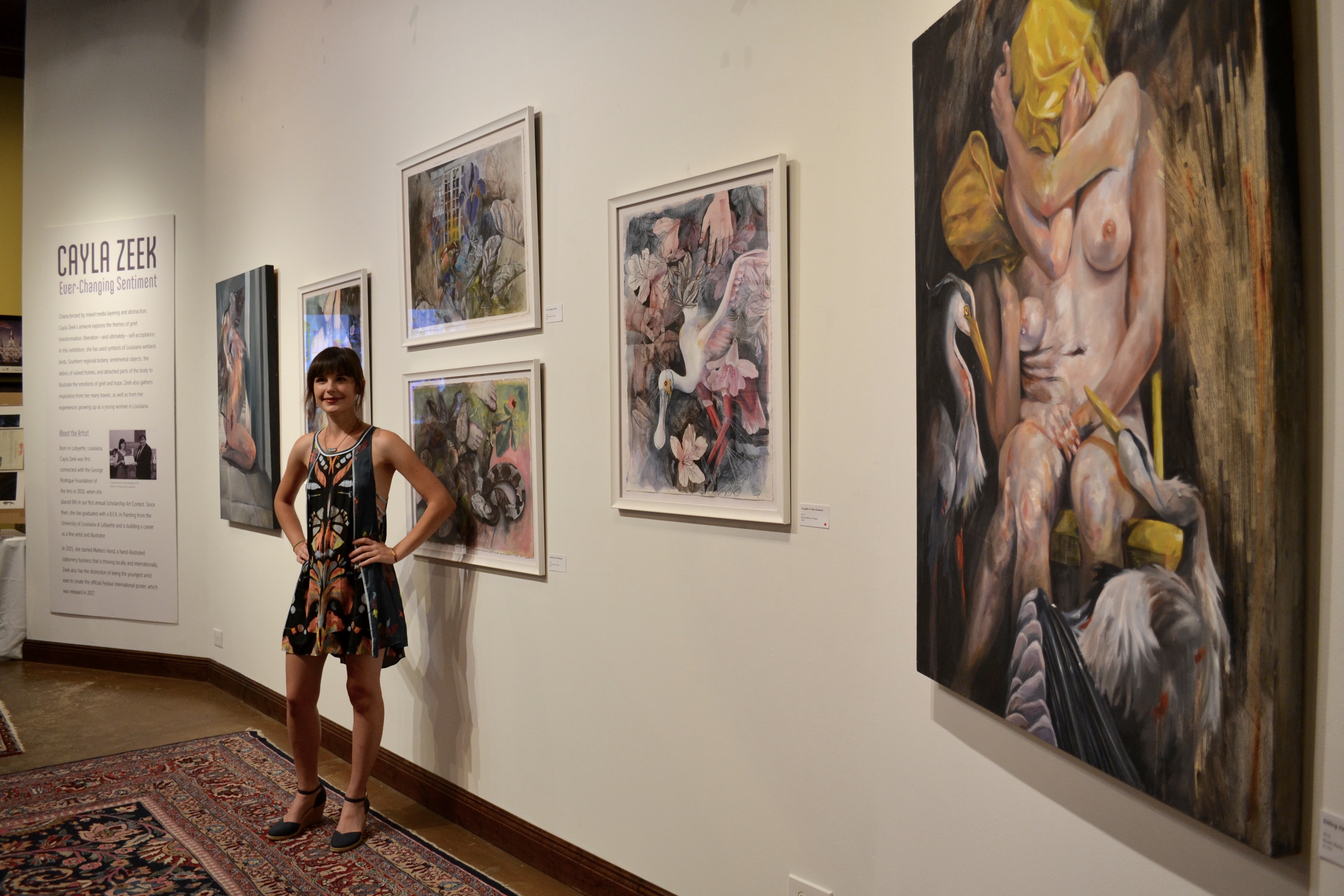 Imaginary Worlds: Concept Art by Sean Hicks
GRFA presented Imaginary Worlds: Concept Art by Sean Hicks, a solo exhibition featuring the first winner of our Annual Scholarship Art Contest in 2010. As a visual development artist, Sean Hicks explores the art of storytelling in his digital works by bringing together tone, character, and environment.  Hicks' colorful pieces include themes of fairy tale, fantasy, and the hero's adventure. This exhibition was on view at GRFA for January 11 - February 10, 2017.