George Rodrigue had a passion for the arts from a very young age. This passion was supported and nurtured throughout his life, allowing him to succeed, and go on to achieve international fame. Through the George Rodrigue Foundation of the Arts (GRFA) it is our goal to encourage creativity and provide students an opportunity to succeed by advocating for the arts in education.
GRFA's mission is about successfully motivating and engaging every student through the arts. We encourage an arts-infused and arts-integrated curriculum, and work to ensure that all of Louisiana's students have access to the arts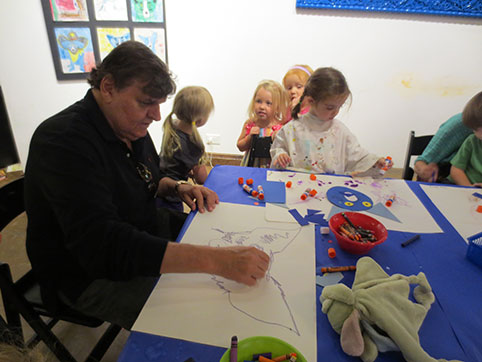 Our Process
GRFA supports programs and organizations that teach and implement arts integration.  This teaching method caters to multiple learning styles, engaging each child and giving them a path to success. Arts integration is about teaching and connecting all subjects by using all forms of the arts to enhance the learning process.
Research shows that the use of the arts in the classroom leads to:
Higher Student Achievement
Better Attendance of Students and Teachers
Decreased Discipline Problems
Stronger Parent and Community Involvement
A More Creative and Joyful School Climate