2020 Visual Art & Songwriting Contest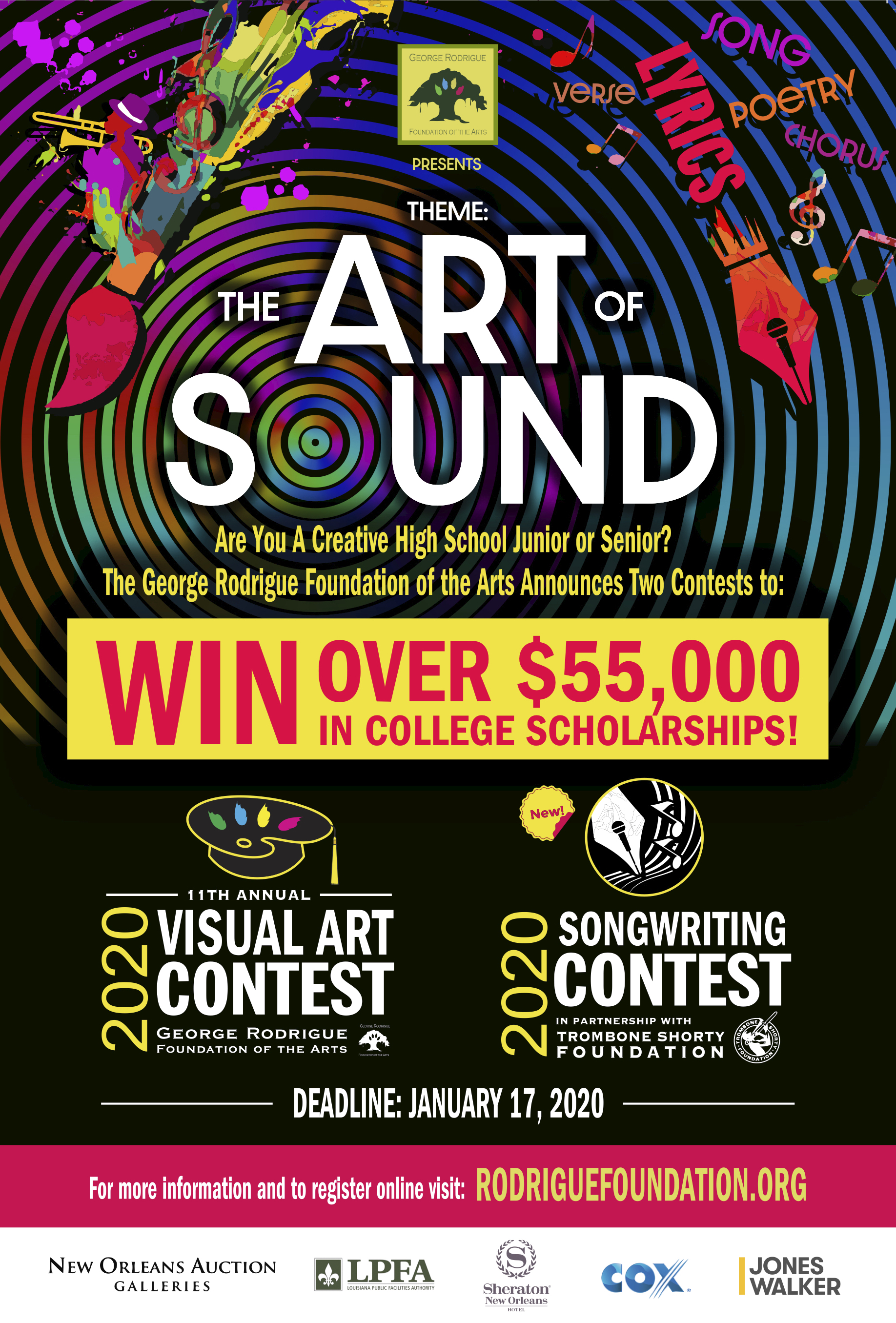 For the 2020 Scholarship Art & Songwriting Contests, students were asked to consider the following questions when creating their original art and songs:
What does sound look like?
What do you feel and see when you listen to music?
What role does music play in our life and culture?
What do music and visual art have in common?
How has the connection between music and art evolved over time?
2020 VISUAL ART CONTEST WINNERS
A panel of statewide contest judges selected 15 finalists to share $45,000 in college scholarships. 
CLICK HERE TO CHECK OUT OUR 2020 VISUAL ART CONTEST WINNERS.
2020 SONGWRITING CONTEST WINNERS
A panel of celebrity judges selected 3 finalists to share $10,000 in college scholarships. 
Congratulations to our Winners!

2nd Place - $3,000
Ethan Hunt - Senior at Vermillion Catholic High School, Abbeville, LA
"The Cowboy's Life"
3rd Place - $2,000
Grace Russell - Senior at Mandeville High School, Mandeville, LA
"Waiting for You"
Songwriting Scholarships Sponsored by Don Sanders
WE PLAN TO ANNOUNCE THE 2021 SCHOLARSHIP ART CONTEST THEME AND DEADLINES SOON! PLEASE MAKE SURE YOU ARE SIGNED UP FOR OUR EMAIL NEWSLETTER TO RECEIVE UPDATES. (11/6/2020)
In 2020, The George Rodrigue Foundation of the Arts is expanded its Annual Scholarship Art Contest with the addition of its Inaugural Scholarship Songwriting Competition, providing a platform for both visual artists and songwriters across Louisiana to showcase their work. In partnership with the Trombone Shorty Foundation, GRFA awarded three new scholarships to young songwriters across Louisiana, along with additional professional development opportunities for the contest winners. 
Throughout history, music and visual art have shared many connections and similarities: Both require creative expression, the use of a chosen instrument or tool and the use of structure and composition. Through both mediums, the artist or songwriter expresses emotions, ideas and tells stories in a way which can be interpreted by the viewer or listener. From cave drawings of musical instruments, to renaissance portraits of musicians, to contemporary album covers and music videos, these two artistic genres have been intertwined since their inception.
For visual artist George Rodrigue, music served as inspiration, a soundtrack and an outlet for his creativity. He was a lifelong fan of music; he used some of his favorite musicians as the subjects for, and inspirations behind several of his paintings,playfully used song lyrics as the titles of his works, and often listened to music as he painted. In 2007, when Rodrigue painted the "Rodrigue Steinway," a 100-year-old Steinway piano, Rodrigue asked himself the question: "What does music look like?" The result was a series of swirling sound waves, combined with the iconic Blue Dog, creating a unique fusion of art and music.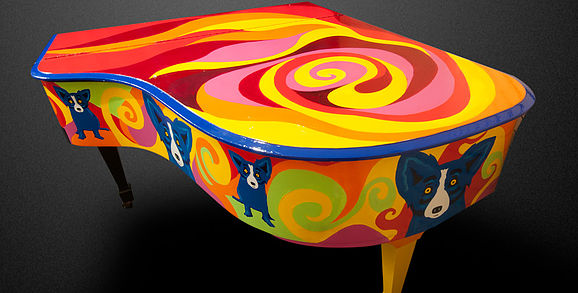 About the Art Contest
The Annual Scholarship Art Contest is a unique way for us to honor the legacy of George Rodrigue while celebrating the talent and creativity of Louisiana high school students. Since the first Art Contest in 2010, GRFA has awarded over $475,000 in college scholarships through this program, providing much-needed financial support for young people pursuing higher education.
This visual arts competition encourages individual participation in the arts and is open to all Louisiana high school juniors and seniors, regardless of grade point average or intended college major. Students from public, private, charter, and home schools are invited to enter. As of 2020, the Annual Scholarship Art Contest will now also be open to songwriters thanks to a partnership with the Trombone Shorty Foundation.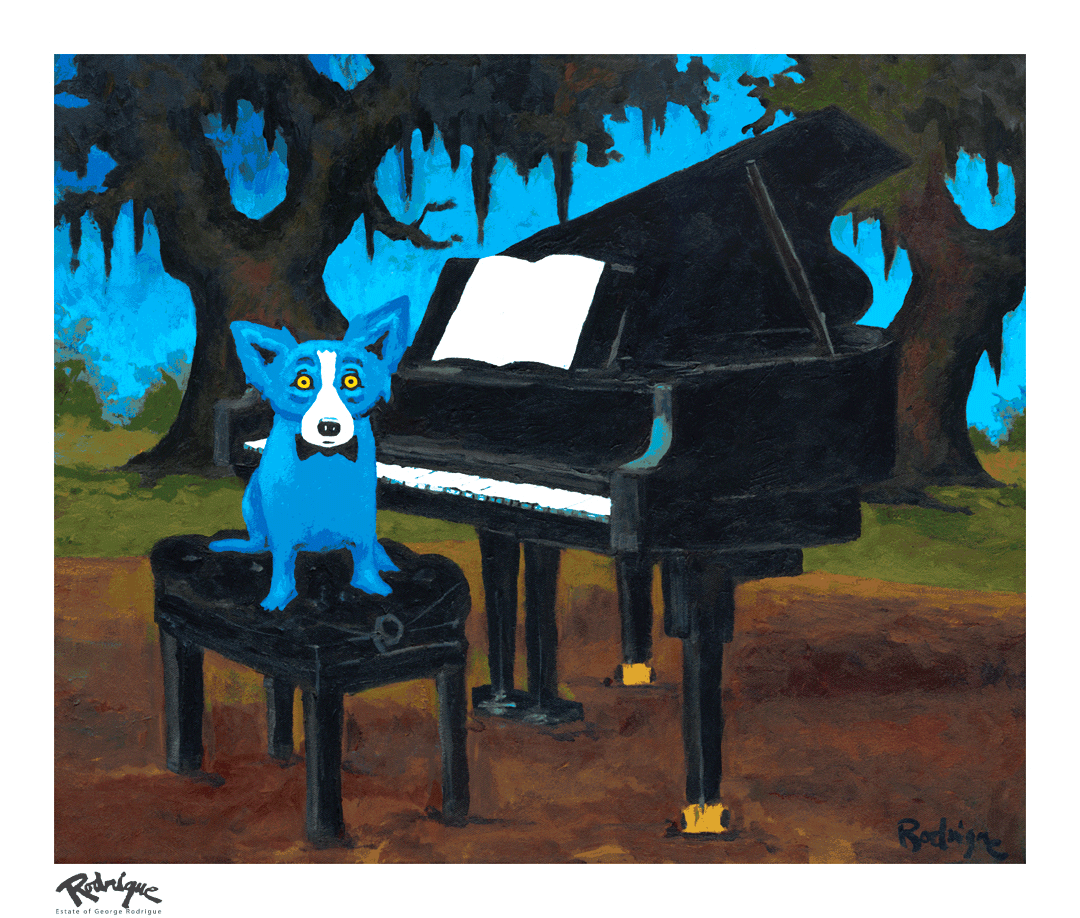 About the Trombone Shorty Foundation
 The Trombone Shorty Foundation's mission is to inspire the next generation of musically talented opportunity youth through music education, instruction, mentorship, and performance. By honoring the New Orleans tradition of "playing it forward" from the earliest jazz legends onward, the foundation seeks to preserve and perpetuate the musical heritage of a city where music is everything. Experienced and professional teachers, tutors, and mentors support every student in the pursuit of a well-rounded understanding of New Orleans' musical traditions, experience in music performance, reading, writing, and now, even business, and the social and academic skills they need to make noise wherever they go – in music and in life.
www.tromboneshortyfoundation.org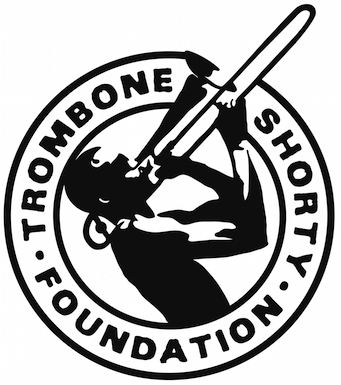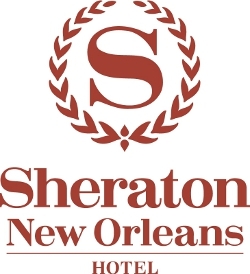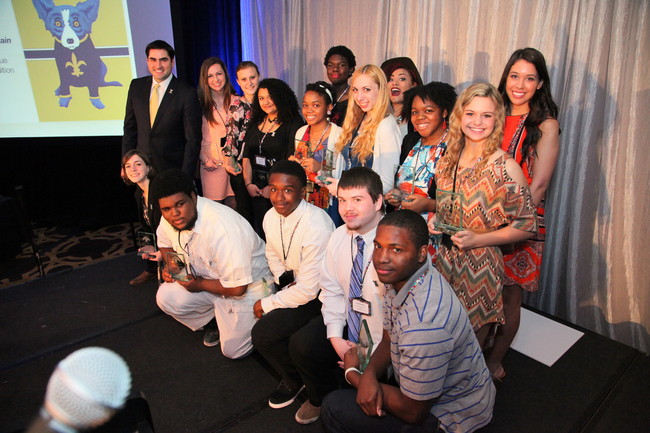 Impact of Our Program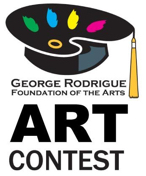 $475,000
in scholarships awarded
5,550
students participated