The Aioli Dinner Supper Club - At the Home of Lisa and Rick Farrell
November 8, 2018
@
6:00 pm
-
9:00 pm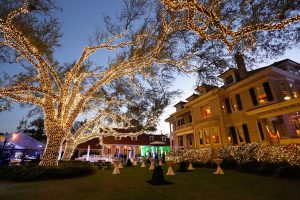 Come celebrate the arts under the oaks with a unique four-course wine dinner at the fabulous home of Lisa & Rick Farrell. The dinner will include cocktails, live entertainment, and silent and live auctions of unique artwork from the estate of George R...
Rodrigue Media Center Dedication
November 8, 2018
@
10:00 am
-
11:00 am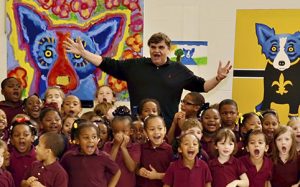 The Dufrocq School unveils "The George Rodrigue Media Center" as a tribute to the man and artist who ardently supported and encouraged the arts in education. ...
The Aioli Dinner Supper Club with Governor John Bel Edwards and First Lady Donna H. Edwards
November 15, 2018
@
6:00 pm
-
9:00 pm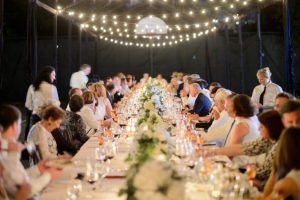 Join us for a wine-paired four-course dinner as we recreate George Rodrigue's famous Aioli Dinner painting while supporting arts in education through the George Rodrigue Foundation of the Arts. Hosted by: Randy & Daynese Haynie Ryan & Alana Haynie ...