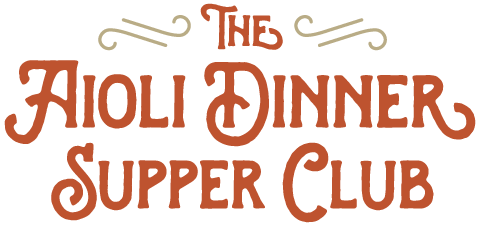 The Aioli Dinner Supper Club is inspired by artist George Rodrigue's famous Aioli Dinner painting from 1971 depicting the Creole Gourmet Societies that existed in Louisiana between 1870-1920.
Each Aioli Dinner dinner fundraiser will be a multi-course culinary food and wine experience, with an emphasis on French cuisine from the era of the Creole Gourmet Societies with a contemporary twist.
Join us for our upcoming Aioli Dinner on March 30th in Old Metairie!
Join us for a unique food and wine experience benefitting the arts in education programs of the George Rodrigue Foundation of the Arts.
Thursday, March 30, 2023
6:30pm – 9:30pm
Hosted by Craig & Lynn Boes – 28 Tokalon Place Metairie, LA
Featuring dishes inspired by our new cookbook The Pot & The Palette Cookbook II, now available for sale!
Cuisine by: Chef Chris Motto, Executive Chef of Jubans Restaurant
2021 Best Chef, 225 Magazine
Forty Under 40, Baton Rouge Business Report
Competitor on Season 18 of Fox's Hell's Kitchen
Music by: Jimmy Breaux Trio
Wine Pairings by: Moët Hennessy
Special Guest: Lt. Governor Billy Nungesser
Guests will participate in a recreation of the Aioli Dinner painting. Black and white attire (not formal) is encouraged.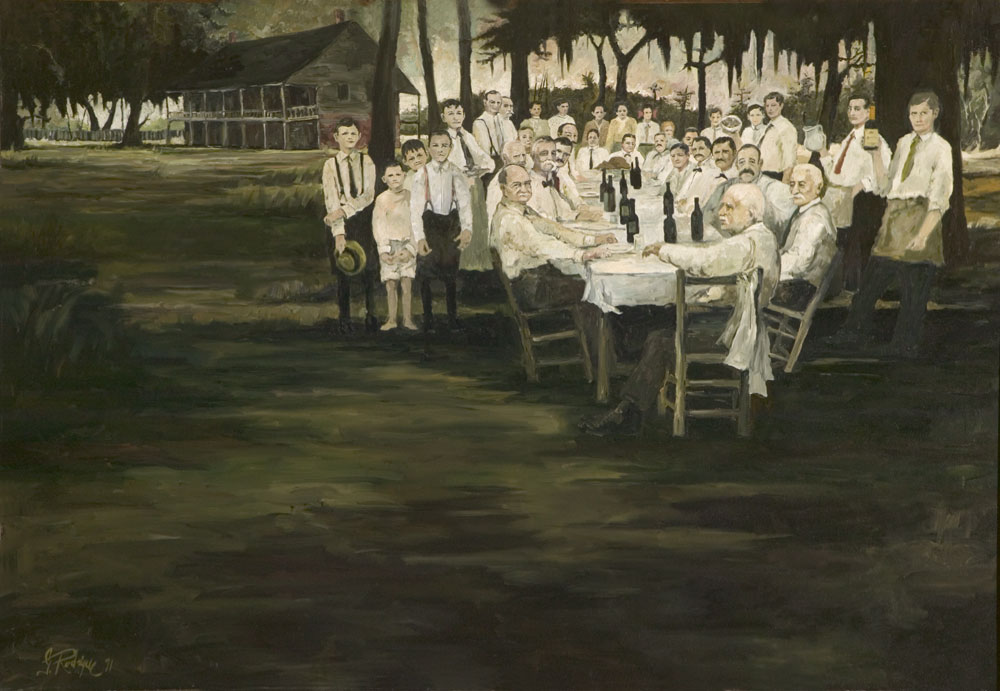 Aioli Dinner (1971), George Rodrigue