GRFA is pleased to Announce a New Raffle!
Enter to win a Rare Blue Dog Print
Signed by George Rodrigue
AND Drew Brees!
The George Rodrigue Foundation of the Arts is proud to offer a rare silkscreen print created in 2007 by artist George Rodrigue in collaboration with the New Orleans Saints, and quarterback Drew Brees. Enter today for a chance to take home this double-signed and numbered print!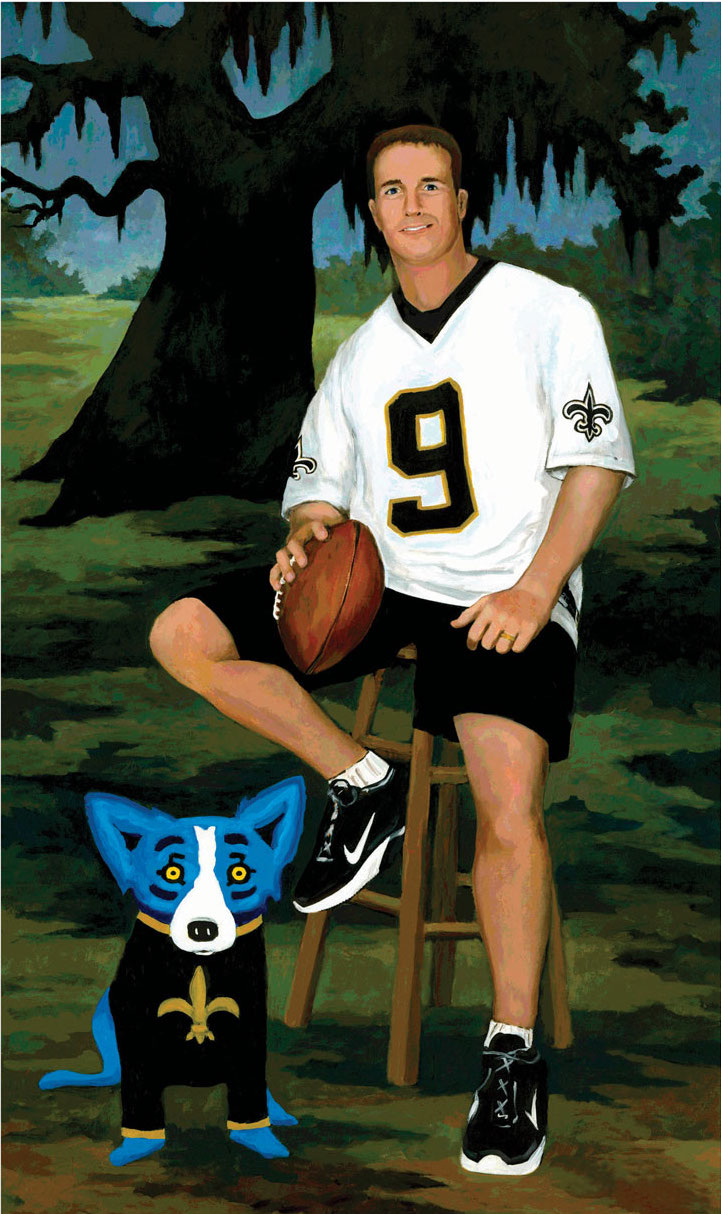 "Drew Brees"
2007
Limited Edition Silkscreen Print
Double-Signed by George Rodrigue and Drew Brees
Numbered 99/250
19×32 inches
Framed in black acrylic
Each chance in the raffle is $10
Buy your tickets today!
Raffle drawing will take place on Tuesday, December 18th.
All proceeds from the raffle benefit the arts education initiatives of the George Rodrigue Foundation of the Arts, including our annual Scholarship Art Contest, George's Art Closet, and community outreach projects.
Congratulations to Dr. Franklin Trimm of Mobile, AL for winning our most recent raffle for the Limited Edition Silkscreen Print "Working My Way to the Moon."